Happy Holidays
<![if !vml]>
<![endif]>WE HAD 2 TREES THIS YEAR <![if !vml]>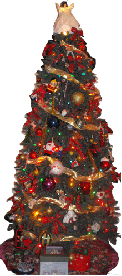 <![endif]>
We have had an amazing year. We started with our annual skiing trip in January. We had dinner with our grandsons at Lake Tahoe and went skiing with Bobby the oldest grandson. Great way to start the New Year! We plan on starting out 2010 the same way.
† We did a lot of traveling in our RV. We took 2 separate trips. The first trip was short, just a little over a month. We went the southern route. The entire trip with lots of great pictures is on my web page. If you want to travel with us go to http://www.rosemarieballard.com. Then click on PERSONAL PAGE next to my face, there you will see links to our trips. I donít think reading all the text is necessary but you will enjoy the pictures. We have video clips as well.
† Our second trip was a lot longer, May 11 until the end of July. Our RV broke down near Denver and we had to stay there for †3 weeks. At first we were so disappointed, but decided to make the best of our time. We had a wonderful time in Denver seeing the sites and visiting friends. Spent time with my clown friend Skittles.† The highlight of this trip was visiting Billís daughter Hollyís and family in Washington State. Boy, can that gal cook! We had an amazing experience with them.
† We also went to our first RV Rally in Wyoming. †We had a ball! The RV park was so huge. Unbelievable!† There were two separate groups there at the same time and we never saw each other. (Have great pictures on my page) We also spent time in Seattle and Canada. If you get to Seattle make sure you do the Underground Tour. We stayed with my friend Simara, a Tina Turner impersonator in Vancouver. †WOW - WOW! †So much fun!
† Rosemarie got to teach and perform several times on the trip. Have to keep the spirits up.
†We also flew back to NY for the Daire Family reunion! (Momís maiden name)That was wonderful. We got to see Cousins & second Cousins, Aunts and Uncles. We had a picnic with lot of food and hugs and kisses. I will add pictures to my site in the future.
<![if !vml]>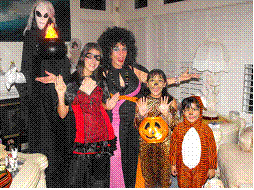 <![endif]>
Halloween is always fun at the Ballardís. With our housekeeperís family!
<![if !vml]>
<![endif]>
Jingles the Christmas Elf
<![if !vml]>
<![endif]>
WOWER WINS AT PARADEABILITY
<![if !vml]>
<![endif]>
We enjoyed a lot of birthday parties. Not too hard to do when you have as many grandchildren as we have. Tye and his girls did the Mother Goose Parade for the 4th year in a row. This is a highlight for Mema (Rosemarieís grandma name). Halloween is always fun at the Ballardís. ††Rosemarie is still enjoying working and does so at every opportunity. Paying jobs are hard to come by this year. Entertainment is at the top of the expenses tower and the first thing cut out of budgets. Off with their heads. She is doing volunteer work as an entertainer at 2 Sharp hospitals. She helped to train some new clowns for the Clown Therapy Program. †As a clown, she made a trip 100 miles south of the border to bring some fun and gifts to the poorest families she has ever seen. Also enjoyed teaching at the Western Regional Clown Convention in Laughlin NV. In December she helped direct 4 one act plays for a festival at a local school and is enjoying being an Elf helping Santa at several events. Of course Red Holly also made a few appearances.
† Bill still enjoys working at the station once a week and I know the kids really appreciate that. The business is starting to get back on its feet. They now own the property and buildings. Bills passion is still golf. He plays 3 times a week. He was over the top because Holly and John arranged for him to play Coeur d'Alene with John and his son Raleigh. Bill got a certificate for getting a Par 3 on the floating green, 147 yards out in the middle of the lake.
†† We enjoyed a Vegas getaway this December to celebrate 30 years of marriage. We are so fortunate to have found each other and to have so many wonderful experiences together.
<![if !vml]>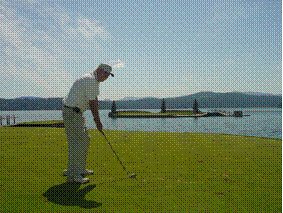 <![endif]><![if !vml]>
<![endif]>
††††† FLOATING GREEN at Coeur d'Alene††††††††††††††††††††††††††† DINNER WITH HOLLY'S FAMILY IN
††††††††††††††††††††††††††††††††††††††††††††††††††††††††††††††††††††††† COEUR D'ALENE IDAHO
††††††††† ††††††††††30th Anniversary<![if !vml]>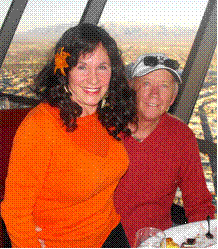 <![endif]> DINNER AT THE TOP OF THE STRATOSPHERE
THANKSGIVING †
<![if !vml]>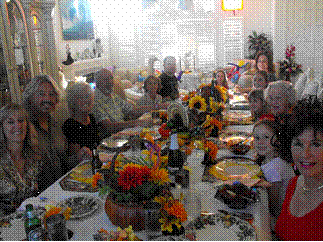 <![endif]>
WE WERE HAPPY TO HAVE THE HUPPS, CENTENERS & THE SMITH FAMILY SHARE A GREAT DAY WITH US
GREAT MEAL & GREAT COMPANY
† We are going to cover the state of California in March then going to Alaska in a Caravan with Rosemarieís brother Tony and sister-in-law Shirley. We are also including Tonyís sister-in-law Jo Ann and hubby! Lots to do and so little time!
†† We are excited to spend time with Diana (Billís first born in) Hawaii in May, and visit Shawn and family Memorial Day week in 2010. We are looking forward! Yesterday is in the past and the future is unknown so we live for today and that is why it is called the present. We open packages daily! Surprise!
WE ARE SOOOO BLESSED!
We wish you a Merry Christmas and a happy and healthy and prosperous New Year.
Bill and Rosemarie††††††††††††††††††††††††††††††††††††††††† Pictures from 2009
<![if !vml]>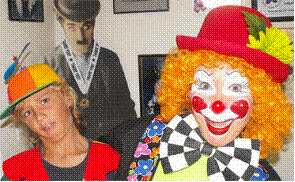 <![endif]>†<![if !vml]>
<![endif]>
††††††††††††††††† AUSTIN & WOWER†††††† ††††††††††††††††††††††††††SKITTLES & ROSEMARIE IN DENVER
RON TYE BILLY & LORI CELEBRATING BILLY'S 40TH
<![if !vml]>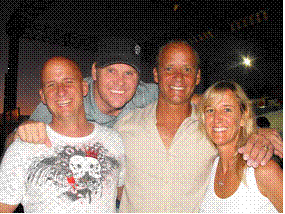 <![endif]>†<![if !vml]>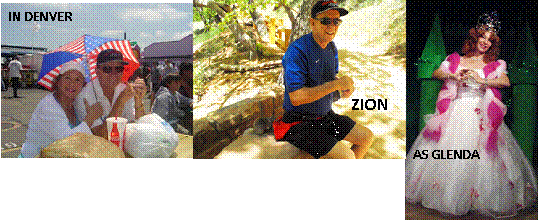 <![endif]>
<![if !vml]>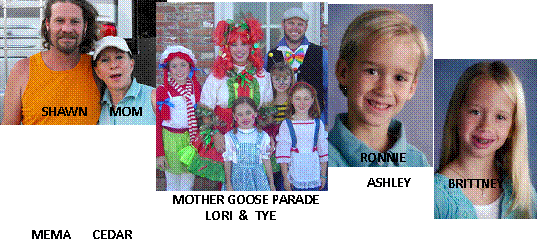 <![endif]>†
<![if !vml]>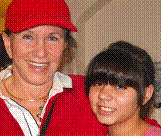 <![endif]>††††††††† <![if !vml]>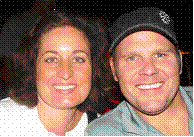 <![endif]>
† <![if !vml]>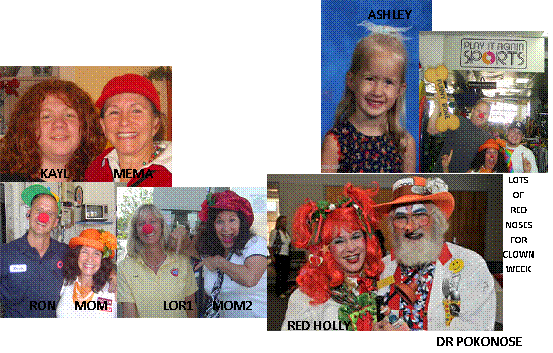 <![endif]>