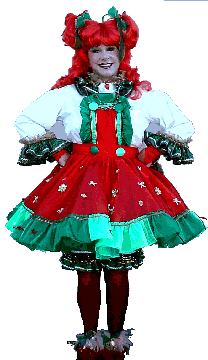 WELCOME FROM RED HOLLY
MERRY CHRISTMAS
&
HAPPY NEW YEAR


WE SALUTE YOU


It has been a wonderful year.
We have been blessed.
Thank you for taking your time to visit
and enjoy our pictures
We Bless you and ask for more good for
You
Us and
America
ROSEMARIE & BILL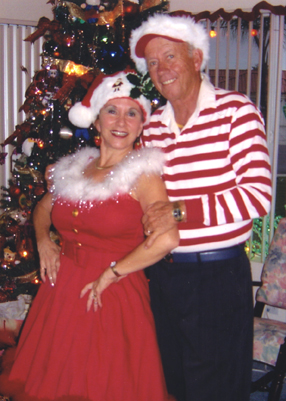 OUR SKI VACATIONS ARE SO MUCH FUN WE HAVE DECIDED TO ADD ANOTHER WEEK INN 2005.
THIS YEAR TYE, LORI & THE GIRLS JOINED US IN LAKE TAHOE
GOLF IS BILL'S FAVORITE THING TO DO.
WE HAVE SPENT A LOT OF TIME WITH FRIENDS AND SOMETIMES WHEN WE ARE LUCKY ONE OF THE KIDS WILL JOIN US.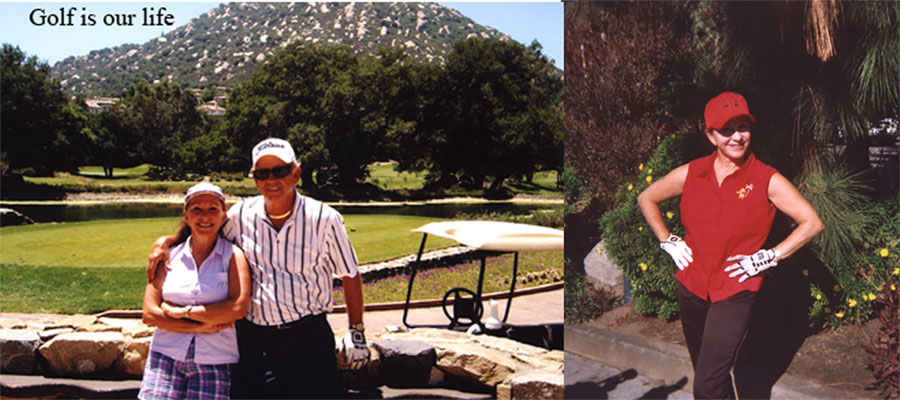 FUN IN VEGAS
BILL WATCH OUT FOR THE GORILLA
THIS IS BUDDY
A FAMILY MEMBER SINCE 1979
WE STARTED A REMODEL IN JANUARY
THE KITCHEN COUNTER TOPS OF GRANITE ARE IN THE BACKGROUND
WE ADDED 17 FEET TO OUR FAMILY ROOM AND BED ROOM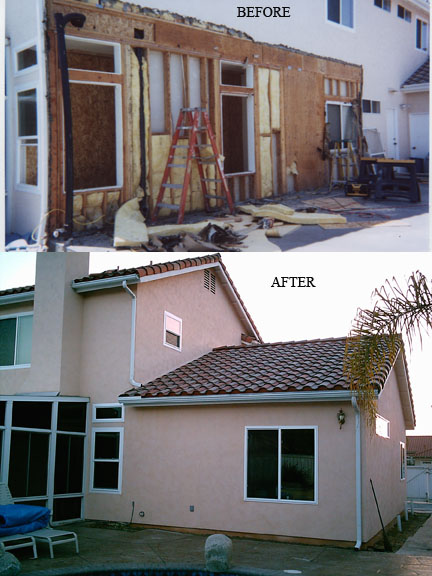 IT IS A GREAT ROOM
YOU MIGHT CALL IT THE GREAT HALL
WE REALLY LOVE THE CHANGES
WE COMPLETELY CHANGED THE BACK YARD.
WE ADD A POOL.
WE HAVE SPENT MORE TIME IN OUR BACK YARD THAN EVER BEFORE.
IT IS LIKE LIVING AT A RESORT.
WE ENJOY THE PUTTING GREEN.
OUR GRAND KIDS THINK WE BUILT IT JUST FOR THEM.
A collage of fun with family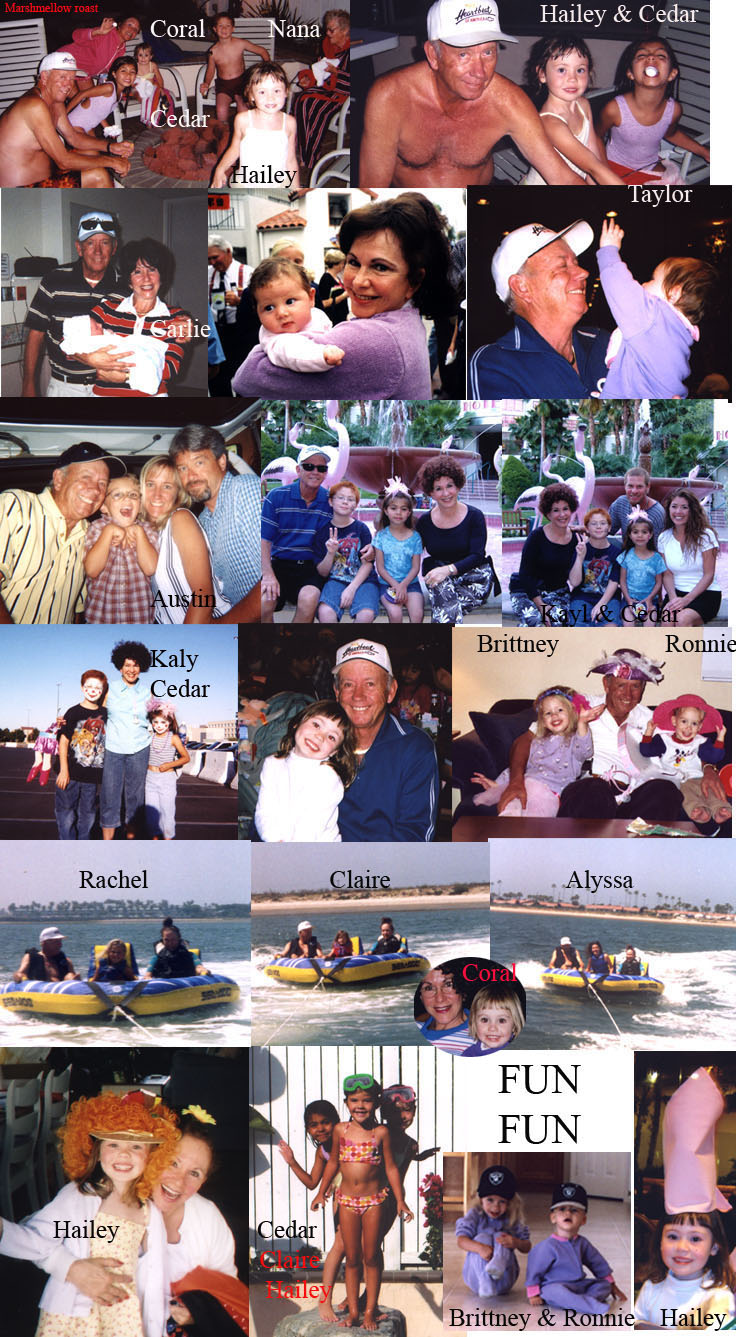 LAURA & RON
BRITTNEY, ASHLEY & RONNIE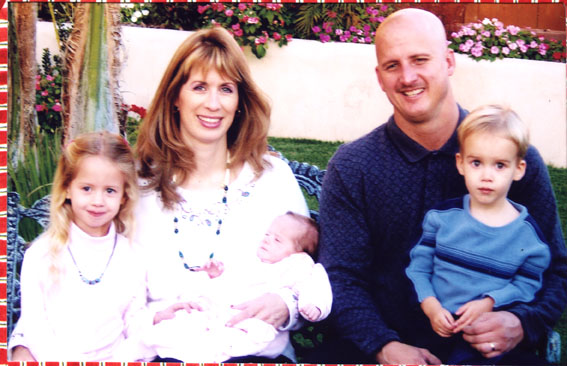 BRITTNEY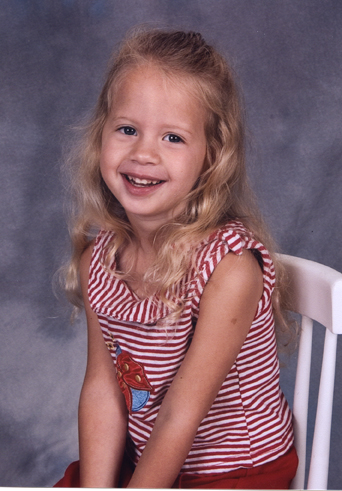 RONNIE
RON & BILLY

SHAWN, GLENDA, KAYL & CEDAR
WE SPEND ONE WEEK IN VEGAS
SHAWN, GLENDA, KAYL & CEDAR SHARE GREAT TIMES WITH US
CEDAR & GLENDA
THE PIANO LESSON
ROSEMARIE WAS IN VEGAS FOR THE IMPERSONATOR CONVENTION.
A GREAT OPPORTUNITY TO SPEND TIME WITH THE KIDS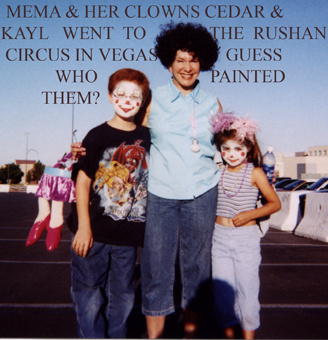 BILL, AUSTIN & LORI,
AUSTIN
BILL HUPP & TYE MESSING AROUND WITH ROSEMARIE'S WIG
WE SPEND A WEEK AT THE BEACH & THEIR FAMILIES CAME TO PLAY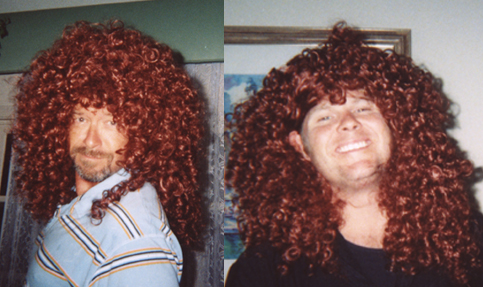 RON & LORI
BILLY & KELLY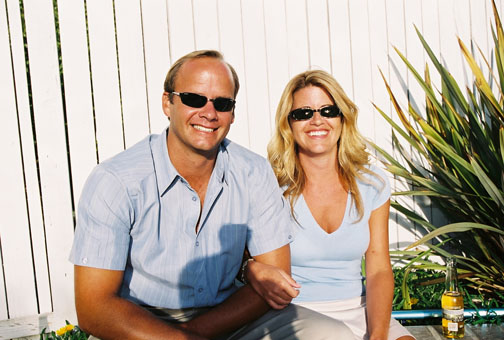 RACHEL, ALYSSA, & CLAIRE
KELLY, CLAIRE, BILLY & RACHEL
KELLY, BILLY, RACHEL & CLAIRE,
ALYSSA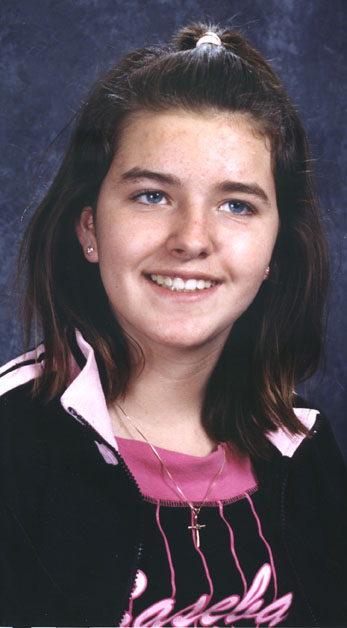 HAILEY, TYE, LORI, CORAL, TAYLOR & CARLIE
THE SMITH GIRLS
I THINK THEY TAKE AFTER MEMA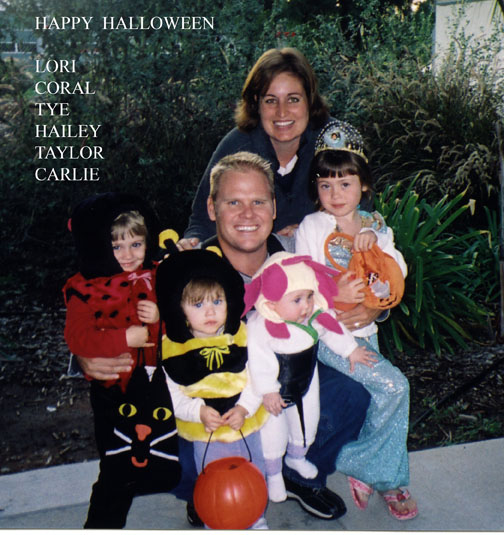 LACEY
IN JANUARY ROSEMARIE DID A TOUR FOR BELL SOUTH TELEPHONE AS CHARLIE
I WORKED WITH THE UNIVERSAL STUDIO'S,
GROUCHO AND A WOOPIE FROM LA
AN AWESOME EXPERIENCE & MEMORY
THE LIMO TOOK US EVERYWHERE WOW!
THIS YEAR I WAS NOT IN THE WHAT'S ON IN VEGAS AS SEEN BELOW
BUT I HAD HONORABLE MENTION IN THE WALLSTREET JOURNAL
FOR A SPEECH I GAVE ON STAGE PRESENCE
FOR THE IMPERSONATOR CONVENTION AT THE IMPERIAL PALACE
WORKING IS FUN WHEN YOU ARE ME
PICTURES FROM THE CONVENTION
MAE GOT HER WORK OUT THIS YEAR.
CLOWNING AROUND
SAN DIEGO ALL STAR CLOWN CLUB BELOW
ON OUR WAY TO ENCINITAS
TO RECEIVE A PROCLAMATION FROM THE CITY COUNCIL
THIS PICTURE WAS CENTERFOLD IN THE CLOWN CRIER
THE WORLD CLOWN ASSOCIATION MAGAZINE
A HEADLINING PERFORMANCE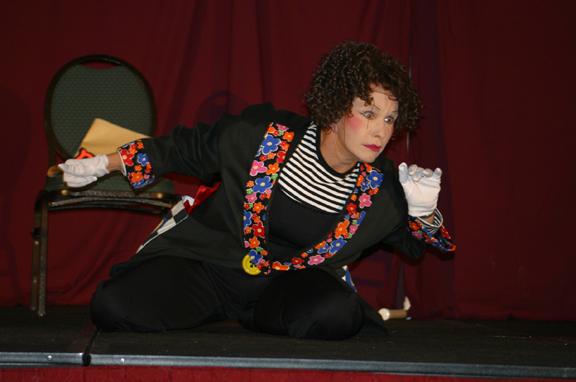 WESTERN REGIONAL CLOWN CONVENTION BANQUET
ONE OF THOSE SPECIAL GROUPS OF PEOPLE
WE LAUGHED UNTIL WE CRIED
I WAS A TEACHER AT THE CONVENTION IN LAUGHLIN NV
THIS AWARD WAS A BIG SU PRISE!
THERE WERE 80 – 100 COSTUMED CHARACTERS
NO ONE KNEW THERE WAS A COMPETITION
1200 GUESTS
BELIEVE ME THERE WERE TEARS
ROSEMARIE DIRECTED I'M AM YOUR RED WHITE & B L U E

THE CAST WAS FUN & THE AUDIENCE LOVED IT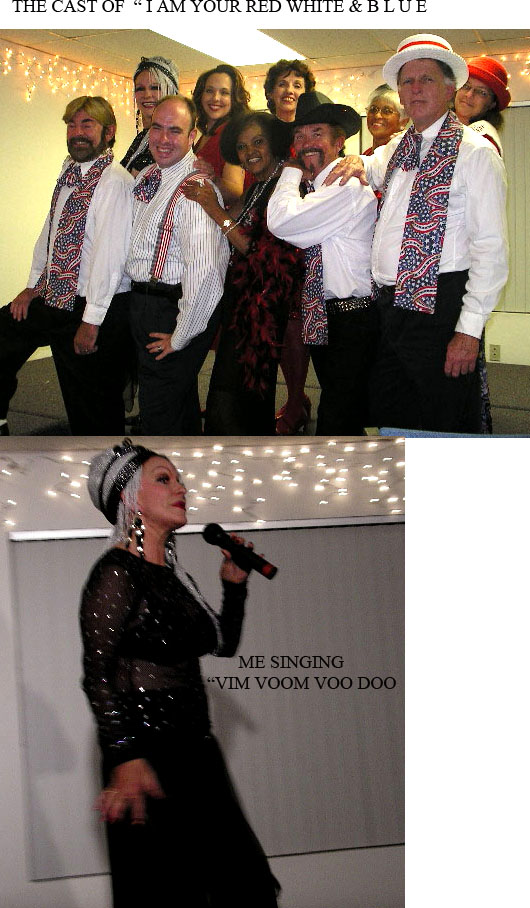 There is beauty in growing older.
Life is sweeter.
Friends are more precious.
Love is stronger
But time flies to fast

As time flies by be:
Appreciated
Accepted
Assisted
Happy
Healthy
Loved
And
Blessed


BY BY